End of Tenancy Cleaning Singapore
Post Tenancy, Pre Tenancy Cleaners End of Tenancy Cleaning For Rental Property
Are you a tenant whose rental lease is expiring? Are you looking for an end of tenancy cleaning Singapore or a post tenancy cleaning? The Tenancy agreement in Singapore states that apart from damages cause by wear and tear, tenants are suppose to hand over their rented apartments  in clean condition similar to when they first move in. Moving around and cleaning can be an exhausting and debilitating task. Why stress over something that can be solved easily and at the same time not risking your full deposit from your landlord?
Or 
Are  you a landlord looking to rent your investment apartment? Do you know 80% of transactions that are closed, after Property Agents bring their potential clients for viewing, accredit the sales to a cleaned and well maintained unit. Compared to others units, which are not clean, unsightly and badly managed. Why risk the chance of making thousands a month when you can easily invest a few hundred to get your rental apartment looking like a showroom unit.  
Pre Mover, Post Move, Reinstatement, Handover Cleaning Experts You Need In Singapore
Our team of cleaners have over 2000 over hours of experience dealing in handover cleaning Singapore apartments and houses. Armed with hygienic protective gears to keep our team and customer safe, and soap-based cleaning equipments, we will give the apartment a total house cleaning and a complete makeover. Assuring you that you will be able to handover your unit back to your landlord in immaculate condition.  Or provide you with a showroom looking unit for your potential tenant. You are guaranteed to get back you deposit 100% or increase your chances of leasing your unit when you engage our services with Just Clean Lah.
Why Choose Our Professional Cleaning Company?
Our team are very results driven. We use the top quality equipment, together with a good old school scrubbing to produce top grade before after end results. The vacuum cleaner we use are HEPA grade water-based vacuum cleaners which does a formidable job compared to other companies using normal convectional vacuums. These vacuum cleaners often blow out stored dust from other houses cleaned if the filters are not changed regularly. Our cleaning agents that we use are mostly Anti-bacterial soap based. This is to ensure longer period of germs and virus free environment, compare to normal cleaning solutions. What is most important is they are environmentally safe, green and does not pose a negative effective to the environment while we attain our glamorous results.
What Does This Moving In or Moving Out Cleaning Service Covers?
When you engage Just Clean Lah as your professional post, pro tenancy house cleaning, areas that will be covered;
Sweeping and Mopping of floor including balcony and walk way.
Windows, sliding door professionally cleaned with glass cleaner, maintaining longer shine.
Removal of detritus, waste and spider webs from ceilings.
Wall Cleaning Services.
Cleaning of wardrobe, side board, storeroom and closets.
Through vacuuming to make sure no element of dirt and dust remains.
Kitchen area, stoves, kitchen cabinets, cooking hobs cleaned.
Oven, Microwave, Refrigerator exterior and interior cleaning. Remove grease and bring back shine.
Bathrooms passionately cleaned, bringing back a brilliant glow.
Toilet bowls scrubbed throughly removing stubborn hidden stains.
Sanitisation and disinfection of restroom.
Need Any of These Cleaning Services?
Moving in Cleaning Services Singapore

Moving Out Cleaning Services Singapore

Pre Tenancy Cleaning

End of Tenancy Cleaning Services Singapore

Pre Move in cleaning Services Singapore

End of Lease Cleaning Singapore

Post Tenancy Cleaning Singapore

Pre Move in Cleaning Singapore

Move in Cleaning Singapore

Moving out Cleaning Singapore
Then You Are Just 1 Click Away From Engaging The Best End of Tenancy Cleaning Singapore Company
We Have The Best End of Tenancy Cleaners to Work For You
Highly-Rated End of Tenancy Cleaning Singapore
We Provide The Best Cleaning Services For Moving Out Tenants
1st Step
Book A Free Onsite Quote
Unsure about pricing and tired of being unquoted than increased of price after committing? Get a no-obligation Quotation!
2nd Step
Make Yourself A Cup Of Coffee
You made the right decision in engaging our services. Now sit back, relax and watch the magic happens
Final Step
Inspect & Make Payment
Inspect your new shining apartment, make payment and wait to collect your full security deposit!
List Prices of Units (Prices Are Estimated and Negotiable)
1 Bedroom Unit aka (2 Room Flat) , $300 onwards
2 Bedroom Unit aka (3 Room Flat) , $400 onwards
3 Bedroom Unit aka (4 Room Flat), $500 onwards
4 Bedroom Unit aka ( 3rd Generation Flat), $550 onwards
EC Executive Condominium or Maisonette, $600 onwards
List Prices of Units (Prices Are Estimated and Negotiable)
1 Bedroom Unit (Not Above 600 Sqft) , $300 Onwards
2 Bedroom Unit (Not Above 800 Sqft) , $400 Onwards
3 Bedroom Unit (Not Above 1000 Sqft) , $500 Onwards
4 Bedroom Unit (Not Above 600 Sqft) , $600 Onwards
Landed Properties , Please Get Free Onsite Quotation
"My husband and I were so worried about not getting our deposit back, but these cleaners saved the day. Fast, friendly and hassle free.The place looked even better than when we moved in. My landlord was very happy! We will definitely be recommending your team to all our friends!"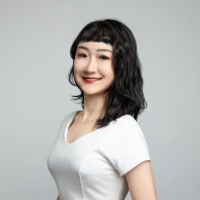 Get Your FREE Onsite
Quotation Now!
Hire The Best End Of Tenancy Cleaning Service Company Today!
Send in your details here and we will give the most competitive price. Too Irresistable to resist!
Get Your FREE Onsite Quotation Now!
Send in your details here and we will give the most competitive price. Too Irresistable to resist!