Mattress Cleaning Singapore
Professional Mattress Cleaning Services
Do you know, the dirtiest part of the house is actually not the toilet! We did a recent survey. 90% of participants mentioned toilets as being the dirtiest part of the house. Well, as we are able to clean the toilets and scrub them every 2-3 times a week, these actually makes the toilet the cleanest part of your home. So which part of you home is the dirtiest? It is actually your mattress. We spent the most number of hours on our mattress. Yet, we are only able to change our bed sheets. It is impossible to wash our mattress, or arduous to carry your mattress out to the open to sun it. Sunning may help to kill the dust mites and remove odour. But germs bacteria and dust mites still remain inside of your mattress. Leave this laborious job to us!
What Are Dust Mites? How Do We Get Rid Of Them Naturally
Dust mites, also know to be called house mites, are cosmopolitian members of the mite clan called Pyroglyphidae. They are so tiny that they are not visible to the human eye. Their diet consist of skins flakes from pets and human, sometimes mould as well. Their average life cycle is 60 to 100 days. A female dust mite can lay from 90 -100 eggs in the last 4 weeks of her lifespan. A typical Queen size mattress houses about 1 to 10 million mites inside! They are often the greatest cause for major allergies and asthma.
An average person spends 6 – 7 hours a day sleeping on their mattress. Each person can sheds about 1 table spoon of dead skin. Dust mites feeds on dead skin and their breeding grounds are normally mattresses in humid weather. (This includes air-con room as well)
Anti dust mite mattresses are not immune to dust mites as well. As long as there is fabric, dead skin and humidity, it is enough for dust mites to start breeding.
The only way to remove dust mites is through dry cleaning, and a water machine which doesn't use filters as they are unable to trap micron particles like dust mites. It could further dirty the air quality of your room/ house. We use only the best equipment from Europe to extract the dust mites and trap them efficiently only to be dispose of once the mattress is cleaned.
How To Disinfect A Mattress
The best way to successfully disinfect a mattress will be to pay a professional with proper cleaning equipment an easy $60 – $70 to extract out all the dust mites and allergens, hassle free! Contact your nearest Mattress Cleaning  Singapore Company now to get your mattresses cleaned.
Customers Choose Us Because Of Our Deep And Dry Cleaning Methods
We are sometimes nicknamed by our loyal clients "Dust Mite Busters" or "Mite Busters". Our cleaning system that we use can penetrate your very thick mattresses of up to 15 inches deep without flipping the bed. People love us for our mattress deep cleaning services in Singapore. It is also a completely drying cleaning service. Water is used as a filtration to trap micron particles so after our dry and deep mattress cleaning services, the mattress will still be completely dry so you do not have to worry it is wet. Customers have engaged and referred their friends to us. We have cleaned over 500+ mattresses during our first year of incorporation. No more over promises and over paid services from other cleaning agencies which just does not get the job done! We get the complete the task at the fraction of the price. Our loyal Customers with sinus problems, highly recommends our services. Thank You!

High Quality

Excellent Result

Low Cost
Get Your Dirty Mattress Sanitized & Cleaned
High Tech Equipment Used To Extract Dust Mites
Book Your Mattress Cleaning Today!
Do You Know? Your Mattress is:
One of the hardest household items for you to clean
The dirtiest item in the house
Breeding ground for Dust mites which causes sinus and allergies
Easy to clean with the right tools and inexpensive.

Signs of Dustmite Allergy:
When dustmite feces touch the skin or if a person inhales the scent, the body reacts negatively. This is due to the protein substances in dustmite feces coming in contact with human antibodies. The antibodies release histamines that remove the allergen from the body. In turn, you experience allergy-like side effects like swelling, nasal congestion, and respiratory passage irritation. Reliable sources the NIH, WebMD, and the Mayo Clinic collectively list the warning signs most experience, yet you may not experience all of them.
Watery eyes

Runny nose

Sneezing

Nasal congestion

Cough

Itchy throat, nose, or mouth

Post-nasal drip

Facial pain and pressure

Breathing difficulty, especially asthma sufferers

Upward nose rubbing (children only)

Hay fever

Blue-coloured and swollen under-eye skin

Sleep impairment

Baby eczema
An allergy management doctor will run skin and blood tests to confirm a potential dustmite allergy. The specialized doctor will also ask questions about the allergy to determine if it's chronic, mild, subtle, or a different allergy altogether
Control Dustmite Allergies With Just Clean Lah's Mattress Cleaning Service.
Safe Techniques
We use the latest cleaning technology specified for mattress cleaning to remove dustmite allergens. It is approved and tested safe by leading manufacturers to clean most mattresses sold in the area.
100% Dry Results
The latest cleaning technology we use doesn't require moisture, so the mattress eliminates dustmites while keeping the mattress dry. That good news because you can sleep on the mattress immediately after the job is complete.
100% Safe from Chemicals
Besides cleaning mattresses without moisture, our cleaning products are 100% chemical-free. Don't expect to inhale or touch chemical residue after our cleaning techniques are complete. The results are safe for babies and adults to sleep and lay on.
Effective Results
Our cleaning technique cleans mattresses thoroughly and removes organisms embedded within the mattress. Examples are dust, dust mites, excrements, dead skin flakes, and body fluid residue. 
Doctors recommend our mattress cleaning technique to help with allergy management in conditions such as eczema, asthma, and rhinitis. Singapore's Simply Her Magazine road test has given Just Clean Lah's mattress cleaning treatment the highest rating, proving that our results are effective.
Removes Odors
P.U.R.T. , our urine odor removal treatment, removes odor and stains from pet urine effectively. We use a special ultraviolet light, it can spot urine accidents in the mattress. Upon contact, P.U.R.T. creates a chemical reaction that destroys the odor from the source. No damage is too severe for our technology. Our urine odors can remove pet urine from upholstery, rugs, and carpets too. 
Removes Allergy Triggers
It's not enough to remove organisms existing in the mattress. Our cleaning technology stops allergens at the source too. Our safe and effective Dust Mite Anti-Allergen service stops household dust mite allergens so the allergy doesn't come back. While water-based, the anti-allergen solution contains powerful ingredients to combat the allergy triggers causing the reaction without creating wet results. Therefore, it's perfect for mattresses, furniture, and carpets.
Mattress Cleaning Services
We begin by using industrial strength vacuums to remove dust and dust mites. The Just Clean Lah staff vacuums all sides of the mattress to achieve this.

Next, we pre-treat stains. This will help us remove the stain completely during the cleaning process. Without the pre-treating method, the stain will be too difficult to remove in its entirety.

Then, we steam clean the mattress using a hot carbonation process. The process consists of all-natural organic treatments that is safe for the entire family. There's no need to worry about harmful lingering fumes during sleep.

After, we apply super hot water to the mattress. This cleans, rinses, and sanitizes the mattress effectively. From there, we vacuum any excess water so the drying process is quick.

Last, we apply additional treatments to the mattress after the mattress is dry. Any techniques added to the mattress prevent future stains or stops dust mites from future invasions.
Once you get engage our Just Clean Lah professional cleaners, you will breathe and sleep easier. There will be a reduction in dust mite allergy symptoms, and you will no longer worry about sharing a mattress with millions of creepy dust mites during sleep.
Mattress Cleaning Singapore Price
Mattress Promotion Prices List
Single Mattress – Per Mattress $ 70
Super Single Mattress – Per Mattress $70
Queen Mattress – Per Mattress $80
King Mattress – Per Mattress $100
*If you are cleaning more than 1 mattress during 1 cleaning session, please send in enquiry or call us for a Special bundle rate.
The Dust Mite Cleaning Services Singapore You Can Trust
Our JustCleanLah's Mattress Cleaning Services Singapore Review
The end result will bring your old Mattress back to one that is maybe even cleaner than when it was first bought from the factory which doesn't clean or sanitise the mattress. The cleanliness will bring great benefits to your love ones, children and even your pets. At a fraction of the price. Just sit back and relax & let JustCleanLah do the work. The results are the same. No complains, more cleaning in the following months.
"Regularly get these guys to clean my mattresses as my kids have sinus issues. Once I called them on a short notice in the late afternoon to do an urgent deep mattress cleaning as my son was sneezing and coughing. They arrived 30 minutes! Highly recommend them. Their prices are very competitive for such an outstanding job they provide."

Brands Of Mattresses We Have Cleaned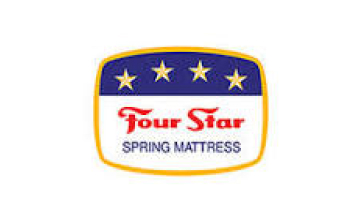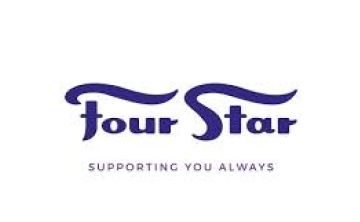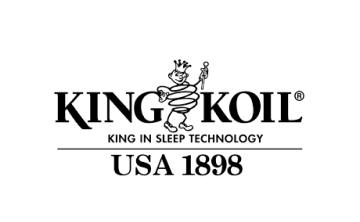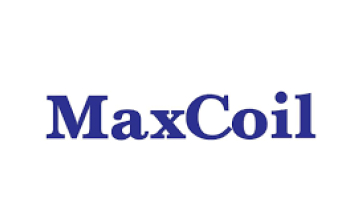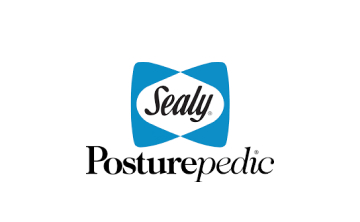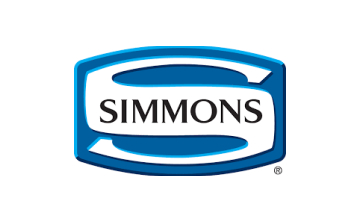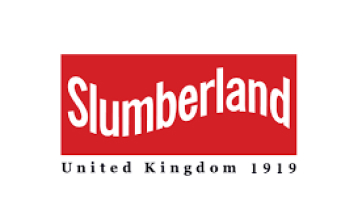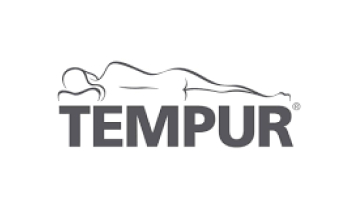 Get Your FREE Onsite Quotation Now!
Send in your details here and we will give the most competitive price. Too Irresistable to resist!
Get Your FREE Onsite Quotation Now!
Send in your details here and we will give the most competitive price. Too Irresistable to resist!
FAQ (Frequently Asked Questions)